The Atrium Hotel & Conference Centre, Paris CDG Airport,
by Penta
The ideal space for meetings, conferences and events near France's largest international airport
The Atrium is an imposing and unique property that for the last 30 years has defined the landscape near Paris Charles de Gaulle Airport, thanks in no small part to its design by renowned architect Helmut Jahn. 
Conveniently located for those passing through the capital's airport, it is also just a short distance from Paris Nord Villepinte, one of the country's largest exhibition parks.
It has 388 spacious rooms, 13 of which are suites, extensive meeting and banqueting facilities, a modern fitness centre, tennis courts, but perhaps the most striking feature is its namesake glass-roofed atrium, which bathes the hotel's refined restaurant and bar in beautiful natural light.
Rooms & Suites
Whether you are staying for business or leisure, we're certain that after a night in one of our rooms or suites, you'll wake up feeling rested and refreshed. Every room is spacious and comfortable with a sizeable private bathroom and several amenities. All are soundproofed and come with air and temperature controls and blackout curtains as standard, meaning there should be nothing between you and a good night's sleep. We have multiple room and suite types to choose from, so read on to find out which type is the perfect fit for your stay.
All rooms come with the following amenities
All rooms come with the following amenities
32" FLAT SCREEN TV
IN-ROOM SAFE
IRON AND IRONING BOARD
LUXURIOUS AND ECO-FRIENDLY BATHROOM AMENITIES

HAIR DRYER
TEA AND COFFEE FACILITIES
Food and Drink
A must visit for all guests, or perfect for a business lunch. The beautiful natural light of The Atrium will undoubtedly add a special touch to your dining or drinking experience at our restaurant Apollo or our bar Cosmos.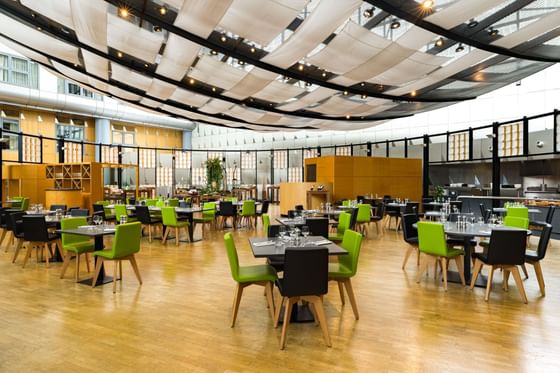 Apollo Restaurant
---
Who doesn't love the combination of amazing food in a beautiful, sun-filled environment?
Pay a visit to the heart of our hotel and treat your senses with a menu created by acclaimed executive Chef Jérôme Salat.
Hours (All times are CEST):
Breakfast
Monday – Friday: 06:30 - 10:00
Saturday & Sunday: 06:30 - 11:00
Lunch Buffet
Monday – Friday: 12:00 - 14:30 €39pp
Friday: Seafood buffet €49pp
A la carte 
Monday – Friday: 12:00 - 14:30
Monday – Sunday: 19:00 - 22:30
---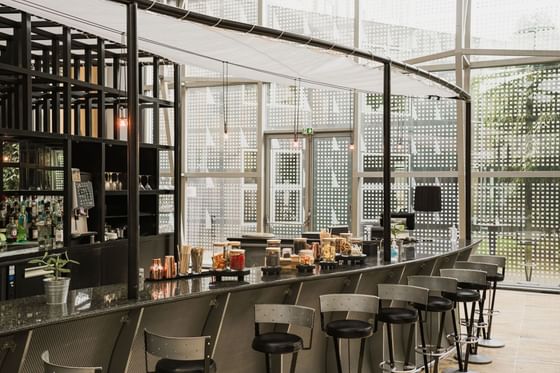 Cosmos Bar
---
Also to be found right underneath the striking glass roof is our bar Cosmos. Spend a day bathing in light, or an evening amongst the stars, sampling some of the many delicious drinks from our extensive menu.
Hours (All times are CEST):
Monday - Friday: 07:00 - 00:00.
Bar menu is available in the bar from Monday – Sunday: 12:00 - 22:30
---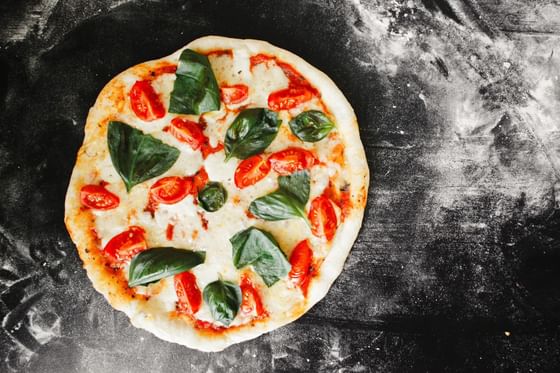 Apollo@Work - Delivery
---
Treat yourself to an extra special lunch break with the delicious, gourmet cuisine of The Apollo.
Choose from our standard menu or unique weekly specials from the Chef, all of course created with fresh, local and seasonal produce.
Available to collect at no cost, or we can deliver to your workplace in the Paris Nord 2 and Roissy Village areas for 5€
Hours (All times are CEST):
Monday – Friday: 11:00 - 14:30. Order must be placed before 18:00 for the following day.
---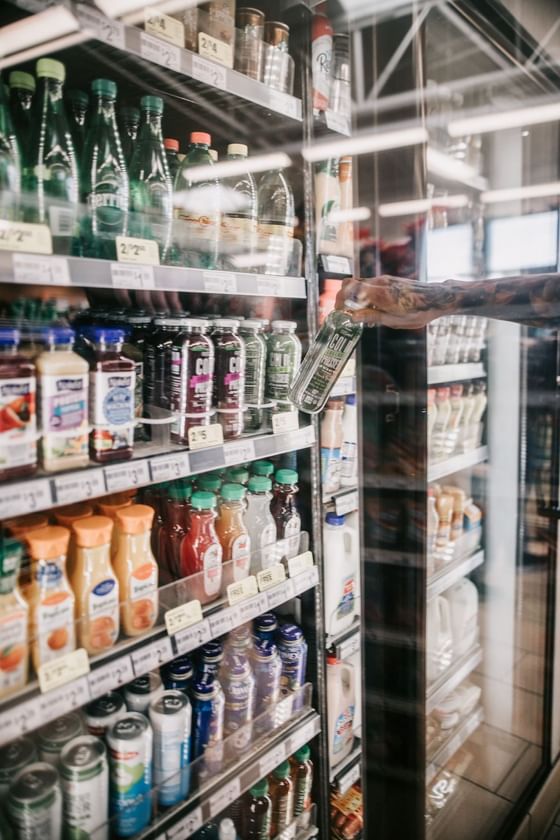 Market
---
We have a wide range of drinks and sweet and savoury products available round the clock in our Market. These items can also be delivered to your room for 5€.
Hours:
The Market is open 24/7.
---
Meetings, Conferences, Events & More
---
With 2000 square metres of flexible event space spanning multiple levels, we have meeting rooms, conference spaces, boardrooms, open-plan areas, a private restaurant and more. Regardless of whether your event is professional or personal, we can offer an inspirational and invigorating atmosphere that can help you host a function that will be truly unforgettable. Get in touch now to find out more.
---
CAFÉ MIRAGE & OXYGÈNE
PRIVATE RESTAURANT
---
CAFÉ MIRAGE
Spanning 200 square metres, Café Mirage is perfect for your private catered event. Be it a cocktail reception, a themed party or a group dinner, the décor and lighting provide the ambience whilst the show kitchen and central bar bring the atmosphere.
OXYGÈNE
For private dinners or cocktail events for up to 96 seated people, Oxygène, which is part of Café Mirage, is a great option. 120 square metres in size, with large patio doors that open onto the beautiful adjoining terrace. Oxygène has been home to many a memorable night, make it the place for your next one.
ECLIPSE
Also located within Café Mirage, this smaller private function room can host up to 40 people for a cosy and comfortable lunch or dinner.
Contact us to discuss how you can enjoy the class and exclusivity of our private restaurant now.
---
All Details
FEATURES
388 spacious rooms, 13 of which are suites
State-of-the-art fitness centre with access to outdoor tennis courts available
300 parking spots
Club Lounge with exclusive benefits
DINING
Impressive onsite bar and restaurant, including a private restaurant for groups
Mini Market with food, drink and souvenirs open 24/7
ROOMS
Flat-screen TV
In-room safe
Iron and ironing board
Hair dryer
Mini fridge
Tea and coffee facilities
Individually controlled heat and air conditioning
Blackout curtains
Luxurious, environmentally friendly toiletries by Zenology
EVENTS AND MEETINGS
25 meeting rooms, representing 2000 square metres of flexible event spaces
Le Campus: all-inclusive innovative meeting spaces
Private restaurant available for group booking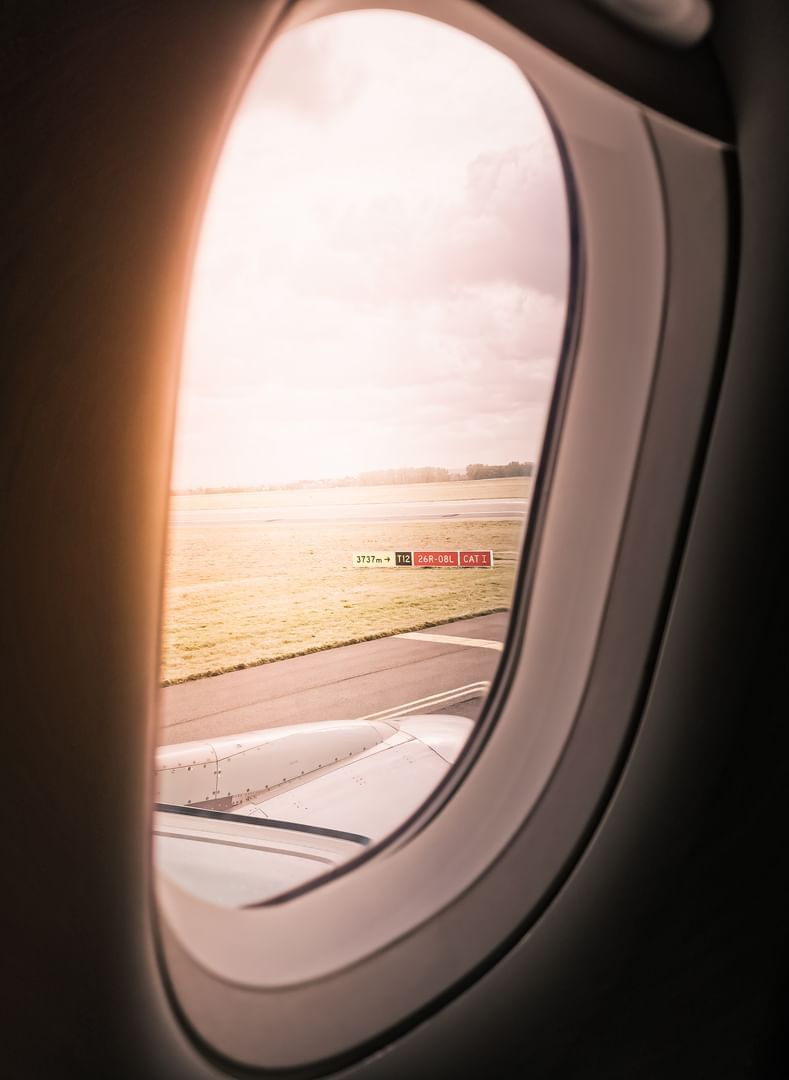 Paris Charles de Gaulle Airport 1.4 MI / 2.25 KM AWAY
The Atrium Hotel & Conference Centre is just minutes away from the airport, so regardless of whether you are passing through the airport, or want to host or attend an event in close proximity to it, we are truly conveniently located. We also provide a free airport shuttle service to make it even easier to reach us.
See Directions

opens in a new tab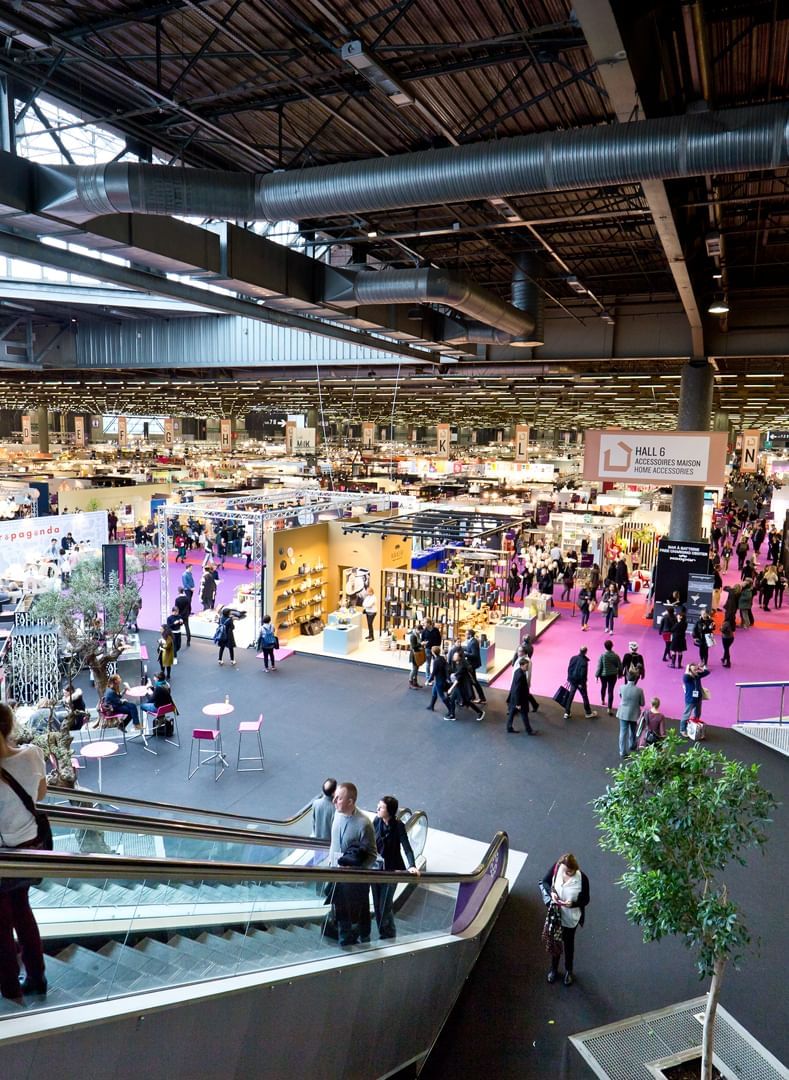 Parc des Expositions de Paris Nord-Villepinte 1.5 MI / 2.43 KM AWAY
Just a short distance from the hotel back towards the city is Parc des Expositions de Paris Nord-Villepinte. One of France's largest exhibition parks and one of Europe's premier hosts of large-scale business and professional events. Only 30 minutes away with public transport and even less when travelling privately, we are ideally located for stays when attending an event there.
See Directions

opens in a new tab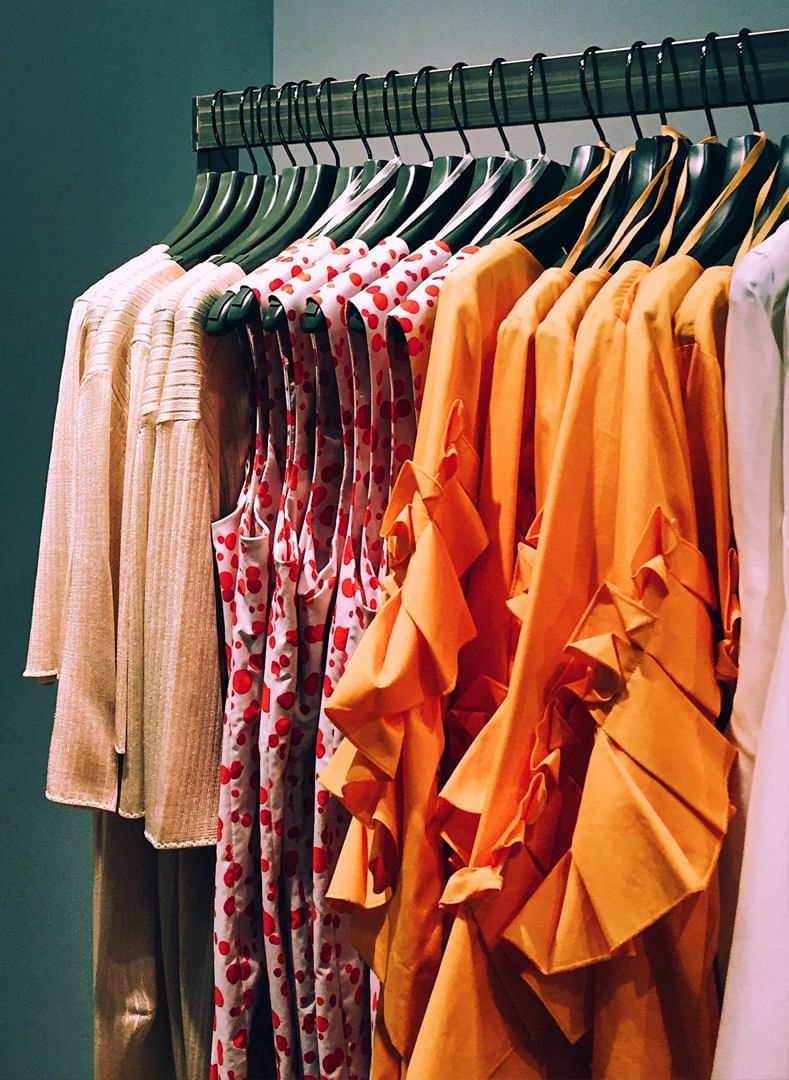 Aéroville Mall 1.1 MI / 1.69 KM AWAY
Also just minutes away from us is the Aeroville Mall. With a selection of stores to fit all kinds of budgets and needs, you'll find almost anything that you want or need there. It's family-friendly with a children's playground and dedicated baby spaces. Not only that but there is also a cinema so you can keep up with the latest movies.
See Directions

opens in a new tab
Visit the Gallery
Want to catch a glimpse of The Atrium Hotel & Conference Centre Paris CDG Airport, by Penta before you arrive? Check out our gallery to see what awaits you!
Slideshow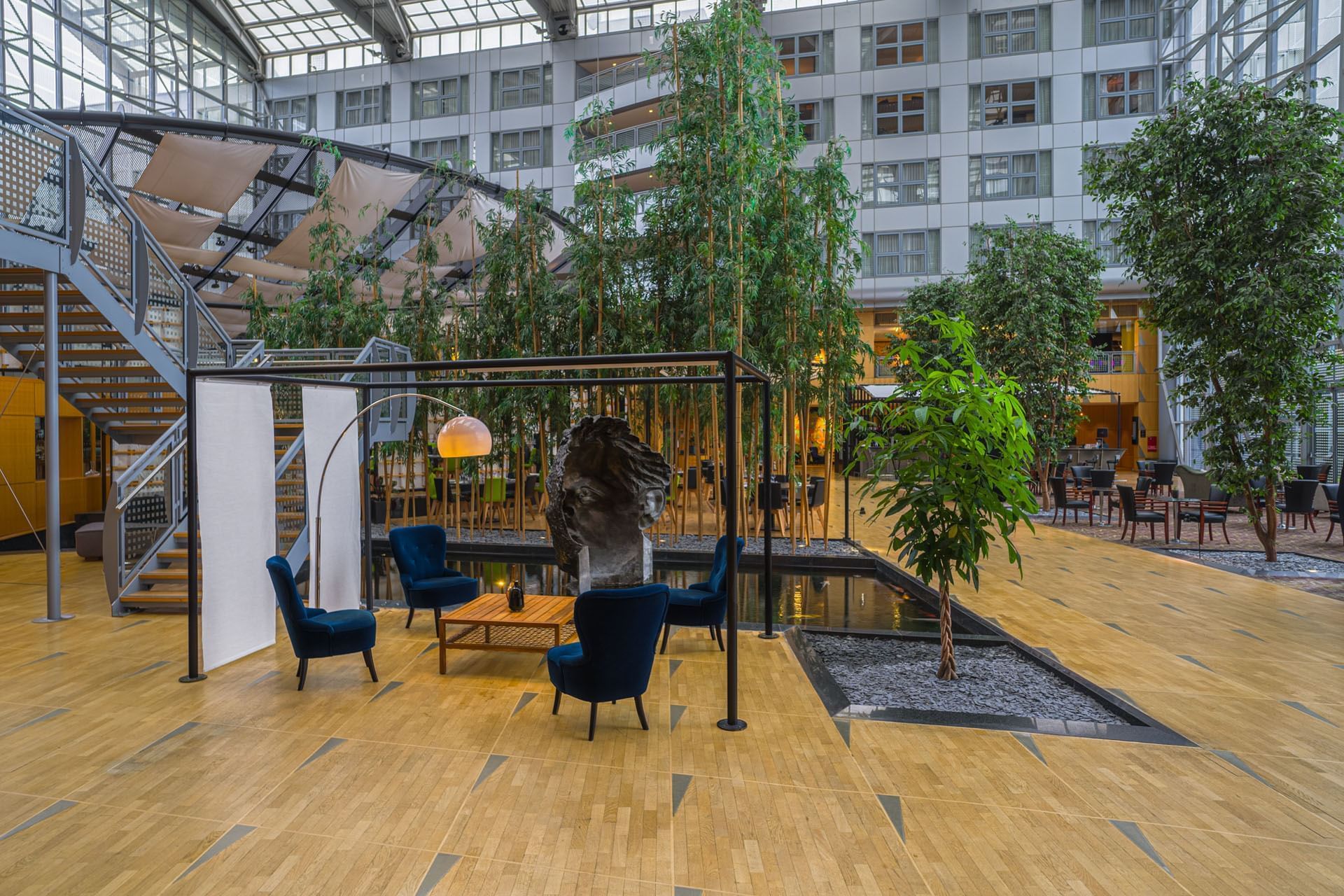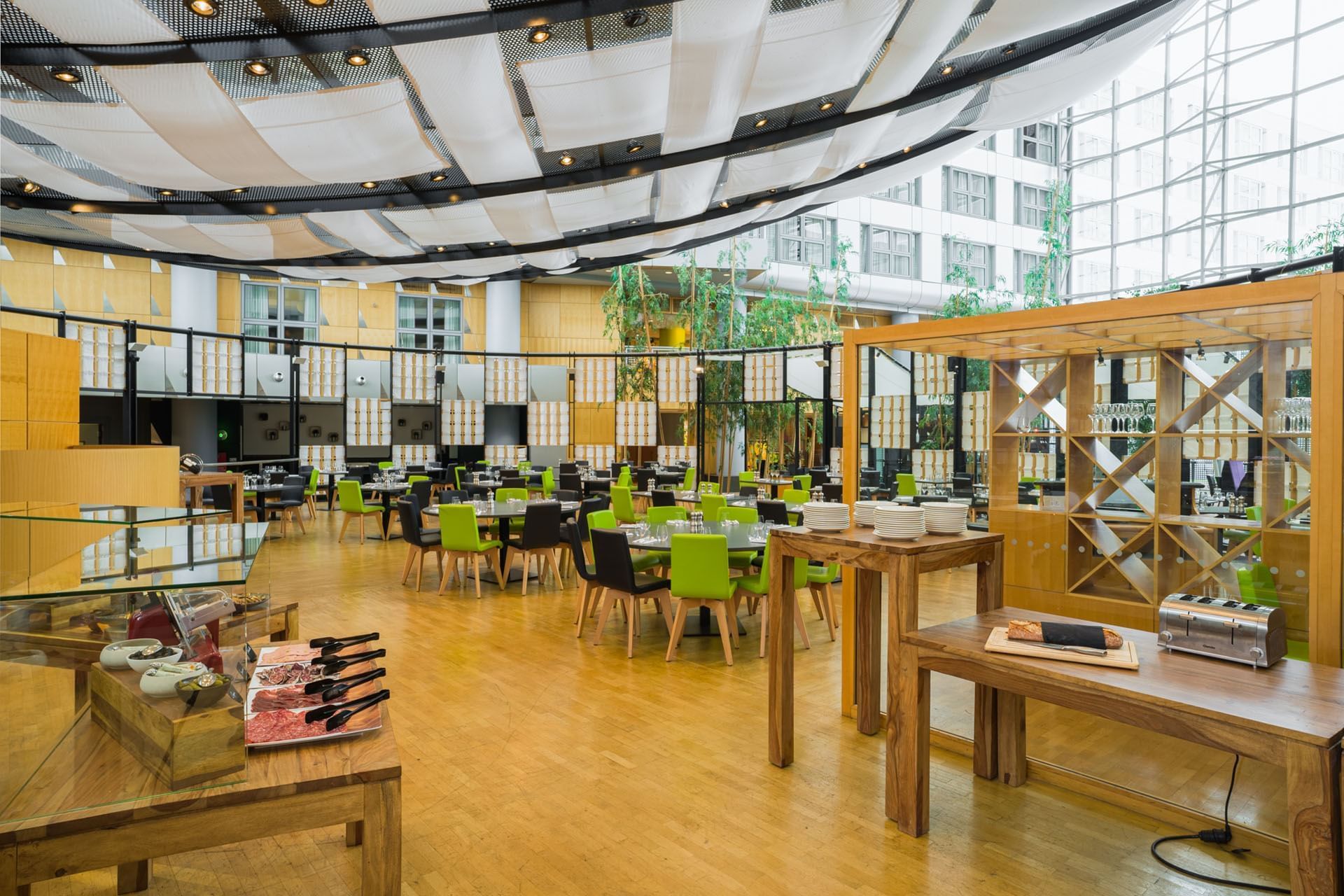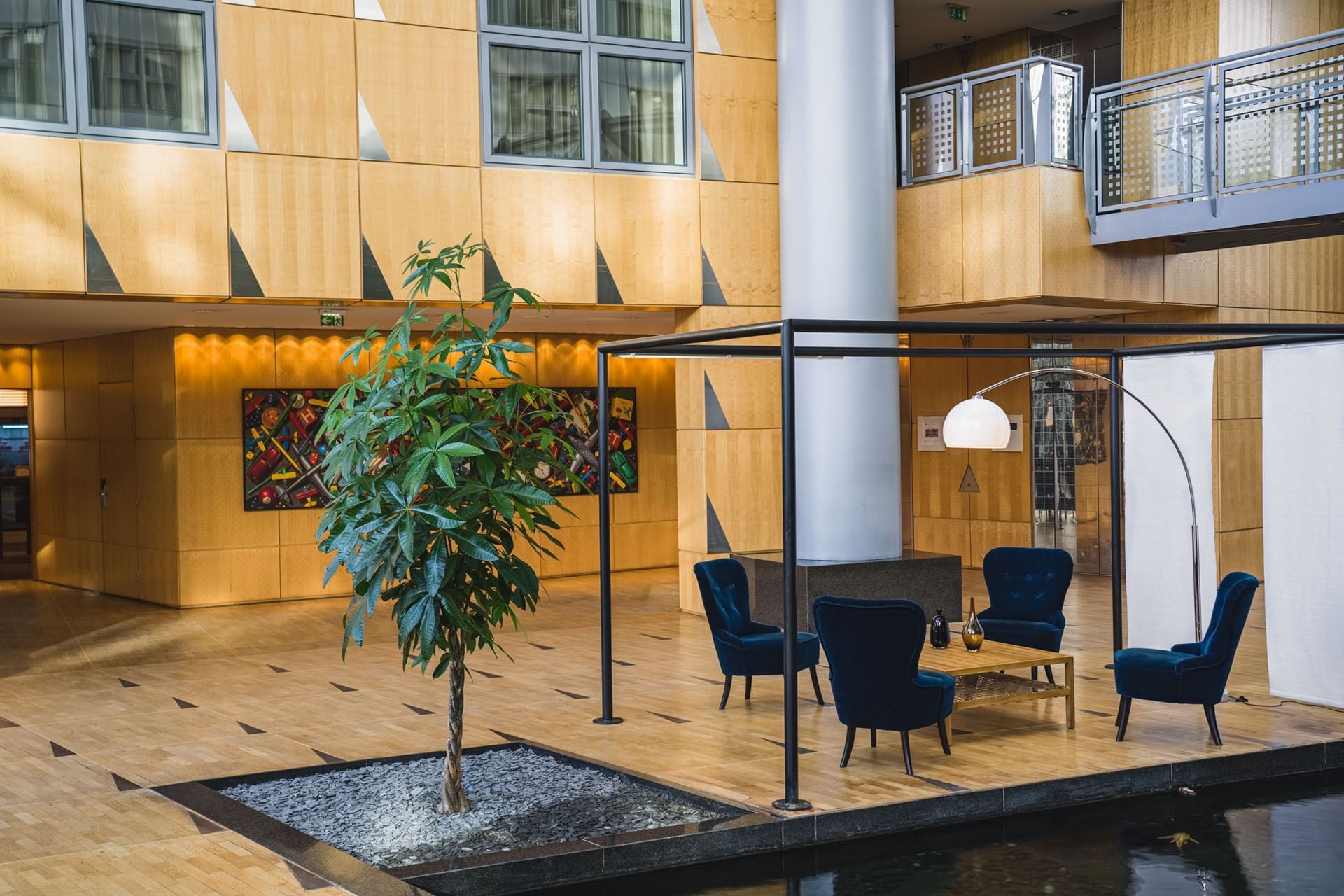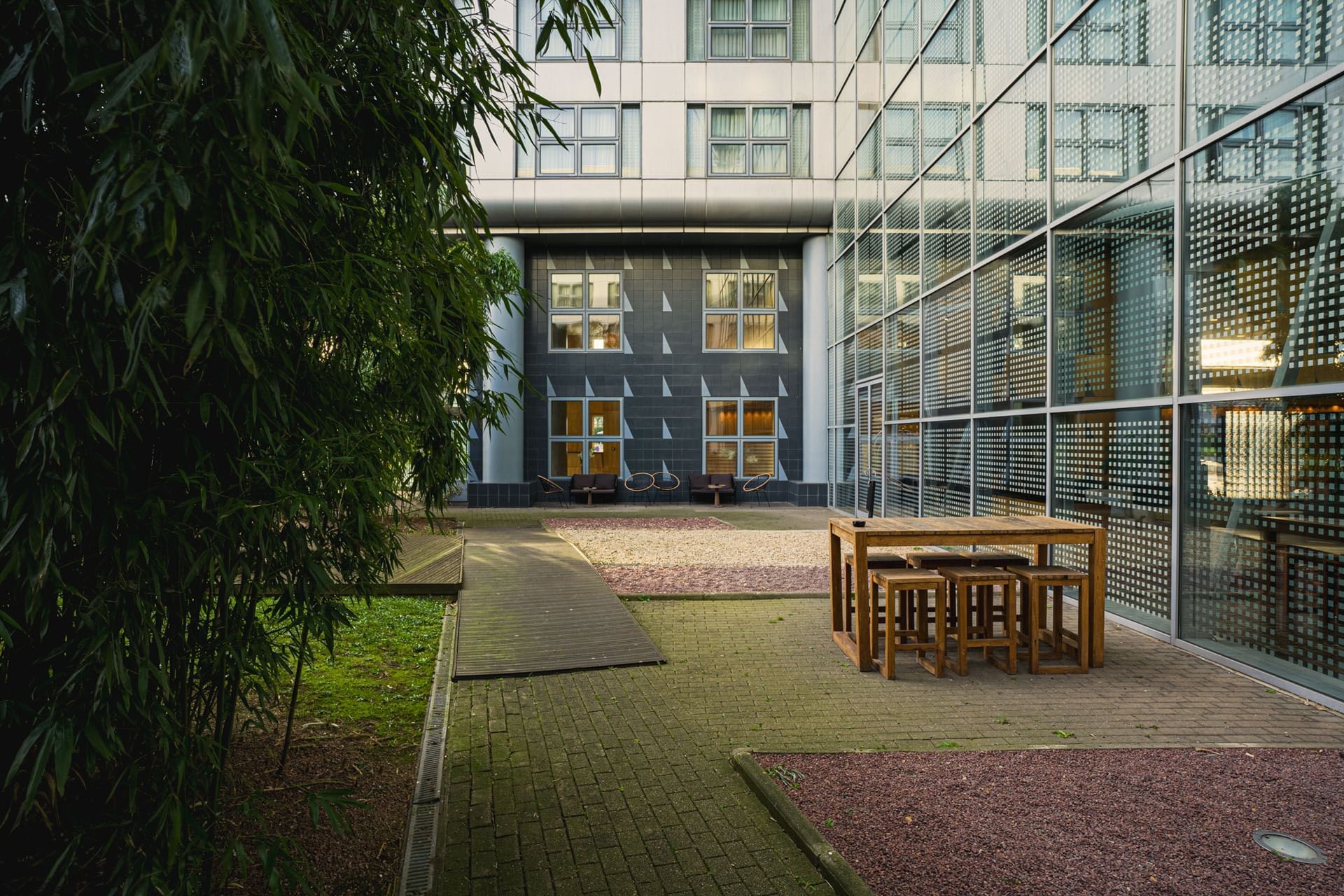 PERFECT LOCATION
Easily accessible from Paris itself and perfectly located for the Airport and surrounding areas, you will find our hotel to be conveniently situated and easy to reach.
351 Avenue du Bois de la Pie, CS 42048 Paris Nord 2
95912 Roissy CDG Cedex
France