Apogée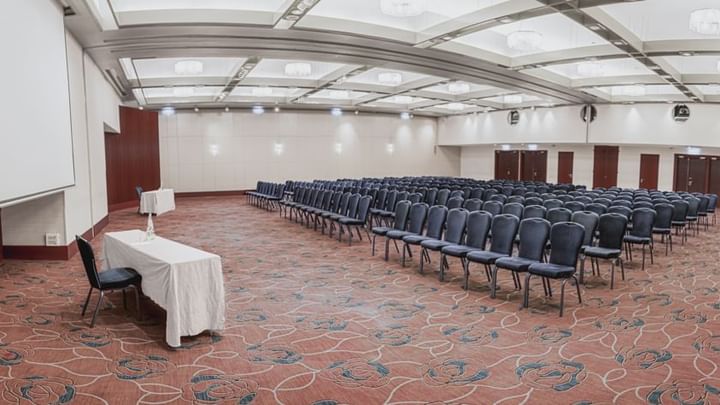 Apogée is a group of rooms centred around the flagship room the Grand Apogée, a 450 square-metre convention and ballroom that boasts a 4.5-metre-high ceiling that can accommodate up to 450 people. The Grand Apogée is perfect for larger meetings, presentations, and events that require a stage.
A major benefit of Apogée is its flexible and customisable nature. The Grand Apogée can be partitioned into two smaller but still sizable rooms, and the other spaces vary in size and dimensions and can be used in conjunction with it or separately. Meaning we can offer a variety of setups that ensure that your event is the perfect fit for you.
As experienced hosts in the events industry, we understand that planning can be overwhelming. We're here to help. Contact us now to discuss your ideas and how we can help make them a reality.